Software Development
HuntBot

I have been developing a concersational customer messaging platform to increase website conversion rates. This platform presents itself in a similar manner to Intercom or Drift. For the proof of concept, this tool will be deployed on this site to help show my work and help you learn more about me. Hence the name HuntBot.

The platform runs on top of a complex conversational flow built in Dialogflow. The main improvements from the tech come from it's implementation in the user interface. By having a customizable, smart, conversational chatbot, the engagement can improve. Not only is the chatbot contextually smart, but it has full power over the website's controls.

For example, a conversation with HuntBot can teach you about me while showing you pieces of my portfolio.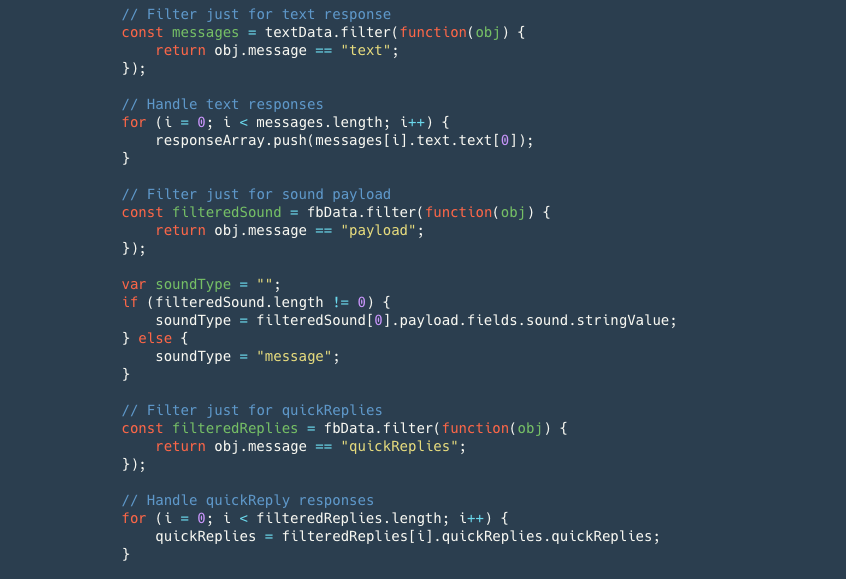 The front end of the project is being built with the

Nuxt framework. Nuxt is a Vue javascript framework for server side rendering. The server side logic is handlesd in a Node Express environment. The conversational logic is handled with Dialogflow. Most of the technical challenges I have faced involve setting up the actions in Dialogflow to match received actions on the software side. Hopefully I can create an interface to control the creation of new actions with minimal developer interaction.