Physical Experience Design for
Mercive

I am currently working with students in the Game Innovation Lab at USC building new interactive experiences with projection mapping and various other sensors. My focus on this project is figuring out how to find natural controls over the sounds generated in this immersive environments. I am working with Touch Designer and Ableton Live/Max to build these interactions.

Mercive is a young USC company working in the field of immersive content. I initially worked with the team for their initial project, creating a live augmented reality performance for a live band. We worked closely with local band Moontower to design an experience around their music.

My job was helping to design the physical environment in which the experience would take place. We devised a plan to create physical "pods" in which the person would enter with an AR headset. In this space, a choreographed AR show would be played.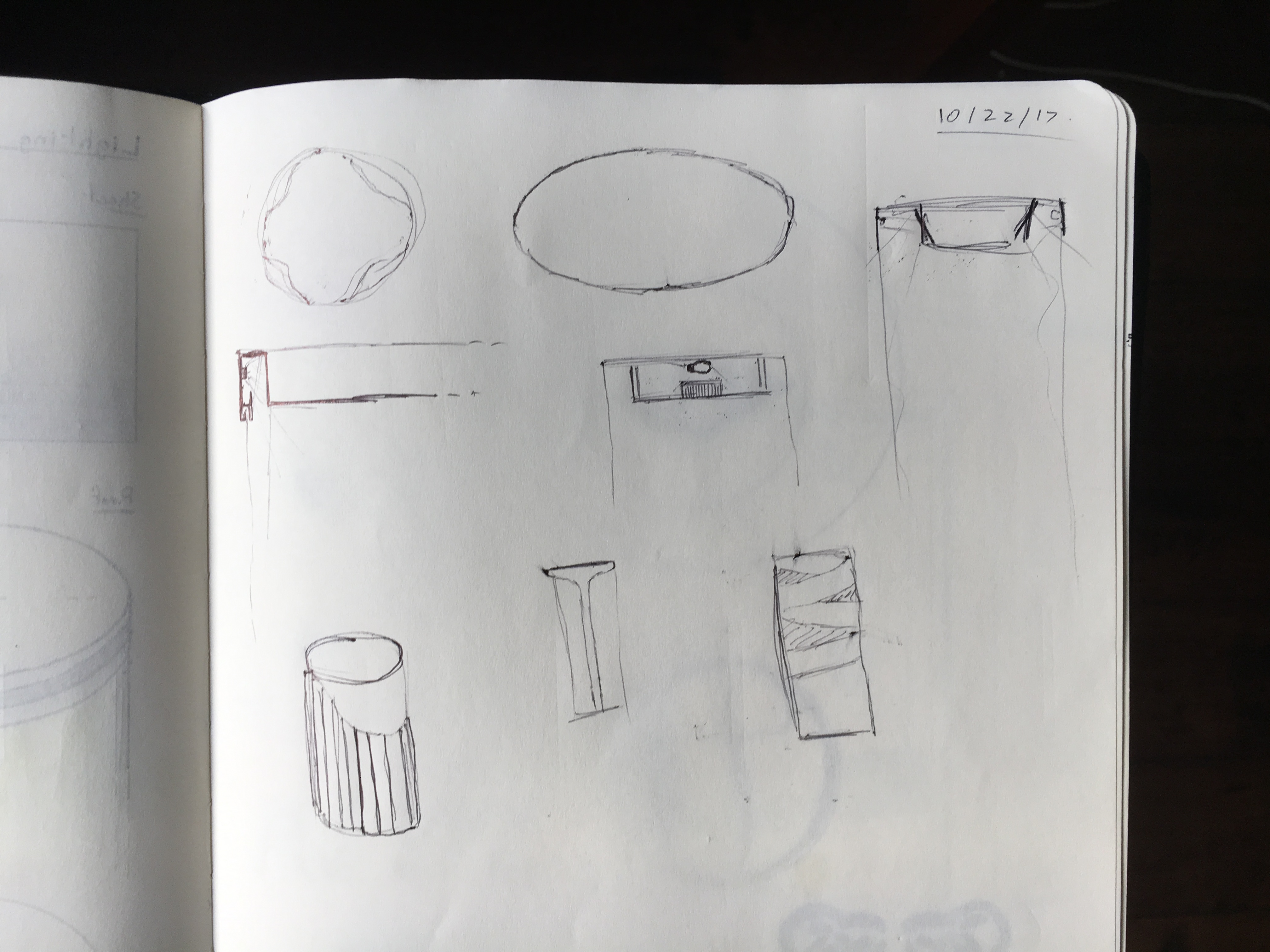 We ended up designing these pods as cyclindrical spaces with room for two people at a time. I implemented an array of LED lighting on the top an bottom of the pods. The lighting was heavily dispersed between layers of semi transparent acrylic.




I helped construct the pods and program the lighting to dynamically change with the experience.